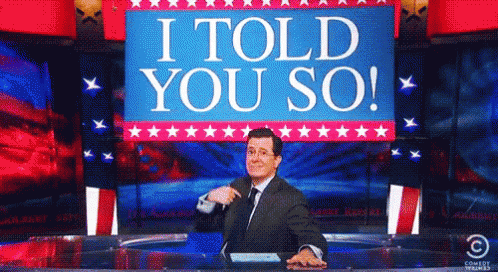 Whether the government dictators decide to restart the economy tomorrow or six months from now, there will be a spike in coronavirus cases and deaths and the fearmongers will delight in saying, "I told you so."
They are just delaying the inevitable, though possibly flattening the curve a bit by stretching out the frequency of contacts and thus cases of COVOD-19. Is it worth it? What is the return on disinvestment and joblessness?
Another sure thing that everyone knew is also turning out to be not so sure: We need more ventilators.
AP is reporting today:
Generally speaking, 40% to 50% of patients with severe respiratory distress die while on ventilators, experts say. But 80% or more of coronavirus patients placed on the machines in New York City have died, state and city officials say.

Higher-than-normal death rates also have been reported elsewhere in the U.S., said Dr. Albert Rizzo, the American Lung Association's chief medical officer.

Similar reports have emerged from China and the United Kingdom. One U.K. report put the figure at 66%. A very small study in Wuhan, the Chinese city where the disease first emerged, said 86% died.

The reason is not clear. It may have to do with what kind of shape the patients were in before they were infected. Or it could be related to how sick they had become by the time they were put on the machines, some experts said.

But some health professionals have wondered whether ventilators might actually make matters worse in certain patients, perhaps by igniting or worsening a harmful immune system reaction.
But everyone has been clamoring for ventilators. Maybe other things the experts know for certain are not certain.
Of course, Dr. Anthony Fauci has provided his daily ratcheting down of the projection numbers, saying, the final toll currently "looks more like 60,000 than the 100,000 to 200,000" that U.S. officials previously estimated.
And Knut Wittkowski, former head of the Department of Biostatistics, Epidemiology, and Research Design at the Rockefeller University in New York City, says the coronavirus could be "exterminated" if most people were permitted to lead normal lives and only the vulnerable are sheltered:
[W]hat people are trying to do is flatten the curve. I don't really know why. But, what happens is if you flatten the curve, you also prolong, to widen it, and it takes more time. And I don't see a good reason for a respiratory disease to stay in the population longer than necessary.

With all respiratory diseases, the only thing that stops the disease is herd immunity. About 80% of the people need to have had contact with the virus, and the majority of them won't even have recognized that they were infected, or they had very, very mild symptoms, especially if they are children. So, it's very important to keep the schools open and kids mingling to spread the virus to get herd immunity as fast as possible, and then the elderly people, who should be separated, and the nursing homes should be closed during that time, can come back and meet their children and grandchildren after about 4 weeks when the virus has been exterminated.