When you put the book down, you know you've been introduced to a man of uncompromising principles and watched him grow to his full potential, despite a myriad of obstacles due to racial discrimination, powerful economic forces and petty party politics.
The book is "The Westside Slugger: Joe Neal's Lifelong Fight for Social Justice" by lifelong Nevada writer John L. Smith, whose Las Vegas Review-Journal columns I edited for two decades.
The biography introduces you to Joe Neal, the first African America to serve in the Nevada state Senate. It traces his rise from impoverished Madison Parish, La., through his three decades in the state Senate until he earned a place in the chamber's Hall of Fame.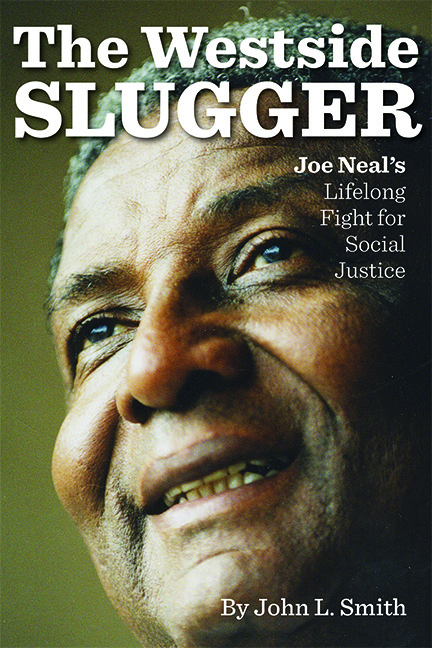 Practically every page includes the name of some Nevada mover-and-shaker who befriended or exchanged blows with the ever hard-charging Neal — governors, fellow lawmakers, casino executives, fellow civil rights champions, journalists, mobsters, lawmen and family members who rose to make names for themselves in their own right.
It was Nevada state Sen. Cliff Young — a future state Supreme Court justice — who dubbed Neal the Westside Slugger for having ably represented the predominantly black neighborhood near downtown Las Vegas. "You get knocked down, but you always get back up, and you never stop swinging," Smith quotes Young as saying of Neal.
Smith uses countless such sources as well his own considerable knowledge of the man and the times — both as a journalist and through his parents' civil rights and union activism — to paint a detailed portrait of the scrappy Neal, who fought for the things in which he believed. 
After the fatal MGM and Hilton hotel fires in the early 1980s, Smith relates that Neal was probably the key leader in pushing legislation to require the state's hotels and high-rises to retrofit with fire safety equipment that included sprinklers and proper ventilation systems. 
While he is probably best remembered for the civil rights efforts — including backing the Equal Rights Amendment, restoring felons constitutional rights and creating a holiday for Martin Luther King Jr. — he also fought for higher casino industry taxes to support education funding. He led the fight to limit casino development on Lake Tahoe to protect its shores and pristine water. 
Neal also fought against allowing casino owner Steve Wynn to have a sales tax exemption on his millions of dollars worth of fine art, because it cut education funding. He even bucked his own Democratic Party leaders and refused to take a stand against the storage of nuclear waste at Yucca Mountain. He also fought to end the death penalty in Nevada.
As always, Smith has an ear for the quote that fleshes out the premise of the piece — such as the one from Dina Titus, then a state senator and now a congresswoman, at the Hall of Fame ceremony for Neal, when she called him "the greatest orator in the history of the state. His eloquence derives from his academic knowledge, from his vast experience, and from his compassion for those who are about to be affected by the actions that we are about to take. When Joe stands to speak, a hush falls over the room. Everyone, including legislators, staff, the press, the lobbyists in the back, all stop to listen. He speaks from the heart. He fears nothing. He deftly parries any argument, and he does not hesitate to attack those who he believes turn a blind eye to injustice."
Smith quotes Neal himself as saying, "You fight for the causes you believe in. You get knocked down, but get back up again. And the fight never ends because you're fighting for the rights of people."
The book is thoroughly researched and brings readers through those years when Las Vegas was dubbed the Mississippi of the West, when black Strip entertainers could not stay in the hotels in which they performed, through the mobbed-up days, through rough and tumble politics — including two doomed bids by Neal for the governorship of Nevada. It recounts a remarkable legacy in a remarkably readable manner.
Available in bookstores and various sites online.