It is unclear whether the state's strong anti-SLAPP law will see any changes with the obdurate Senate seemingly unwilling to agree to anything other than disembowelment.
But a ruling out of Washington state on that state's anti-SLAPP law might prompt a compromise from the pro-anti-SLAPP law camp, I hear. (SLAPP is an acronym for strategic lawsuit against public participation.)
Like Nevada, Washington has a constitution that guarantees civil jury trials. Nevada's states: "The right of trial by Jury shall be secured to all and remain inviolate forever; but a Jury trial may be waived by the parties in all civil cases in the manner to be prescribed by law …"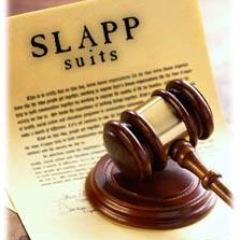 Also like Nevada, the Washington anti-SLAPP law said a lawsuit over someone's public comments could be dismissed in the early stages if the judge could not find "clear and convincing evidence" the plaintiff could prevail.
The Washington Supreme Court found that the law required the judge to usurp the duties of a jury to determine credibility, weigh factual evidence and decide whether the case is frivolous.
Of course, the Nevada Supreme Court might rule differently on the judicial power of summary judgment. That legal wrangling would be interesting to hear.
A compromise, if it ever sees the light day, might change the criteria from "clear and convincing" to a less strenuous "prima facie," which was a part of the original Senate Bill 444, along with other weakening provisions.
I would still like to hear the arguments for keeping the current standard.